L-Card Pro Lifetime Deal
Quick Overview
L-Card Pro is an integrated e-business card database, PDF conversion, map integration, and more. 

Design unlimited business cards using templates and upload your favorite background or paper card designs. 

Accurately scan and read cards in 27 languages ​​using award-winning OCR technology.
L-Card Pro Lifetime Deal: L-Card Pro is perfect for real estate, insurance companies, drug sales, banks, businesses, government offices, and anyone who uses business cards. The use of the L-Card Pro electronic business card management app is smart, tight, and environmentally friendly.
Design suite. Create beautifully personalized e-business cards with your favorite popular themes, fonts, colors, and backgrounds.

Share the video. Promote your product or service by adding as many instant or pre-recorded videos as you like.

Data integration. Export your card directly to Salesforce, Google contacts, Outlook Card radar.

Map. Find directions on the map and get directions to your contacts' business locations with just one tap.

Email signature. Add an L card to your email signature to allow unlimited business card exchange.

Attachment. Attach unlimited files to your card, including document links, videos, catalogs, product brochures, etc.

Calendar. Schedule a meeting with you by adding an online calendar link for your contacts to your card.

Quick connection. Send a call, text message, or email to a contact directly from the selected card using the quick connect button.
Please contact us. Add a personal or corporate L card to your website's contact page using the "Smart" L card button.
Custom QR code. Create a custom QR code design for your business card.

List of cards. List cards on your tablet for business event attendees to scan and collect.

Analysis. Control who viewed and saved the card, who viewed the video, who exchanged the card, etc.
L Card Enterprise. Providing Employees with Digital Business Card for Unlimited Exchanges Modern and Professional
Benefits of L-Card Pro
1. Greater retention of cards delivered and received.
About 88% discardature is done out of the distributed traditional cards. This is not due to a lack of interest in the contact of the person who delivered it, but rather a lack of a place to store it or excess paperwork in your pocket that are eventually thrown away. Therefore, by the time the person needs the contact, the card is not found.
With the digital Pro electronic business card management app, you can simply keep them on your phone, taking them with you when you need them.
2. Respectful with the environment and sustainability.
For every 100 customers who use the digital business card, two trees are no longer cut down. So, by adopting digital cards, you and your business will help preserve the environment.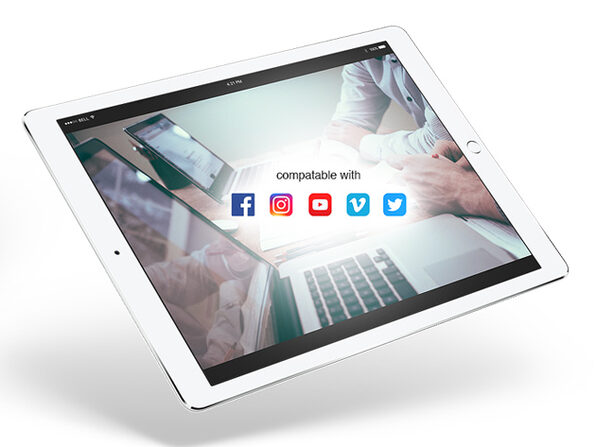 The card is interactive -the Pro electronic business card management app is responsive, so with just one click, you can make calls, send emails, and join social media. Making calls, for example, becomes much more practical, and you do not risk making an unwanted call by entering the wrong person's number.
3. Unlimited sharing
Imagine that you are at an entertainment event and there you meet someone. You check your pocket but remember that you do not have your business card at the time. But with digital cards, this would not happen, as you would have it with you on your mobile phone.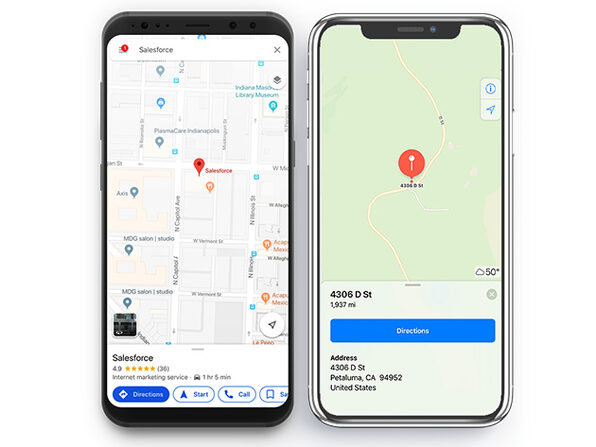 In the ClickCard application, you can share your contact unlimitedly through any digital medium such as WhatsApp, social networks, SMS messages, email, and more.
4. Easily modifiable
If you change your phone number or any other information, you will have to make another business card and throw away the old ones. With the digital card, doing this data update is much easier and faster since it is instantaneous. You do not have to wait for printing your new cards. It is also inexpensive as you will not have to pay to print more cards.
L-Card Pro: Business Plan
Unlimited card sharing

Unlimited card storage capacity

Unlimited scanning of paper cards with OCR

Reading paper cards in 27 languages

Unlimited video sharing with cards

Share personalized messages with your card

Access to powerful L-card analytics

Add card to devise contacts

Smart email signature

Access your card from any device in the world

Export your card to Salesforce, Outlook, and Google contacts

Export card data using CSV file

List of business cards for trade shows and offices (tablets)



System requirements
 iOS 10.0 or later

Android 6.0 or later
Important details
This plan is only available to new users –
Software version: 
2.4 (iOS),

1.33 (Android)
Visit Deal
Central database

E-Business card design

PDF converter

OCR

Digital Signature

Task Manager

Multiple sharing options

QR generator

Maps

Multi-lingual format